Ever overhear an Australian say something like "I was having a good old chin wag with me cobber, just piss-farting around", and think WTF is this guy saying? With this deck of cards you'll be able to make sense of the slang down under, and finally know what 'fair dinkum' really means.
(CARDS10)
Be The First To Review This Product!
Help other Souvenirs Australia Warehouse users shop smarter by writing reviews for products you have purchased.
Others Also Bought
OZ`ISMS - A TOURIST'S GUIDE & A GIGGLE - THE LITTL
AU $6.95
AU $69.95
More From This Category
MAP DESIGN SOUVENIR NUMBER PLATE
AU $9.70
AU $21.95
AU $3.95
SILVER FOIL SYDNEY PLAYING CARDS PACK
AU $13.95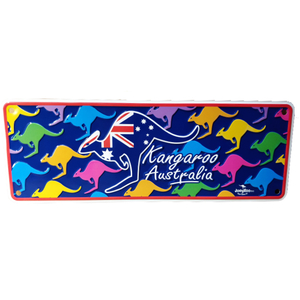 COLOURFUL KANGAROO WITH FLAG SOUVENIR NUMBER PLATE
AU $9.70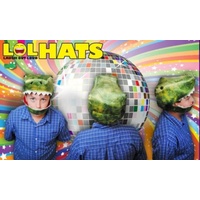 CROCODILE COSTUME PLUSH HEADWARMER
AU $14.95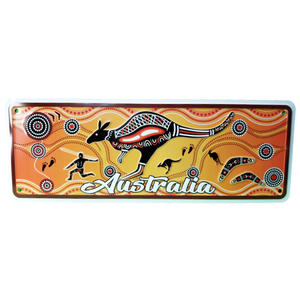 ORANGE ABORIGINAL ART KANGAROO NUMBER PLATE
AU $9.70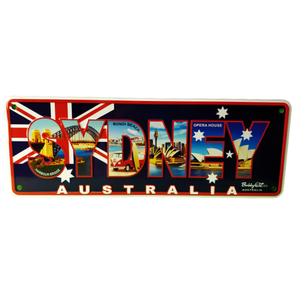 ALL ABOUT SYDNEY SOUVENIR NUMBER PLATE
AU $9.70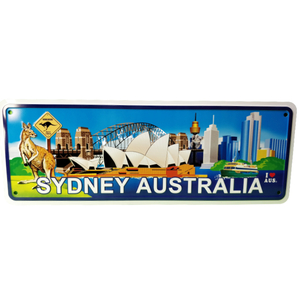 SYDNEY DESIGN SOUVENIR NUMBER PLATE
AU $9.70
'BOXER' BOXING KANGAROO - LARGE SIZE
AU $29.95