Buy Three Get One Free Promo - Terms and Conditions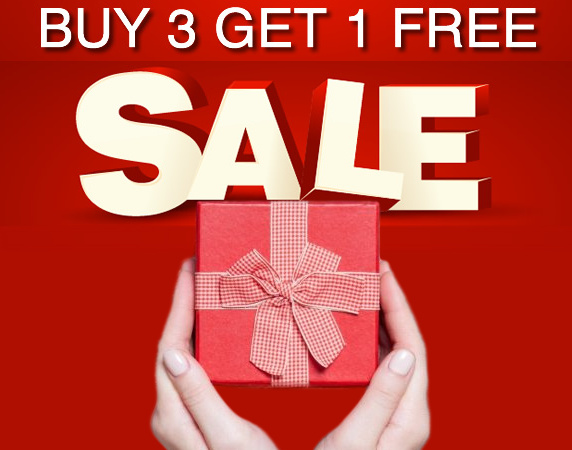 EXTENDED TO 15th November 2019!
Our 'Buy Three Get One Free' promotion is subject to the following terms and conditions.
1. The promotion applies to all orders received from 15th October 2019 through to the end of October 2019 15th NOVEMBER 2019, offering one additional free product if three of the same product is purchased.
2. Every product in our store is eligible for the promo, even items on special, provided they are purchased at the full advertised price.
3. Orders will be processed automatically without requiring coupon codes.
4. Must be identical product - to qualify for a free product the customer must purchase three of an identical product, based on the SKU.
5. No limit on free items - purchasing more than three of the same product per order will receive one free per three ordered, ie there is no limit on the number of free items per SKU.
6. No limit on different free products per order - multiple different free products can be received in a single order, eg purchasing three of product A and three of product B in a single order will receive both a free product A and a free product B.
7. 'Three' in this promotion is defined as three of a standard product SKU, regardless of how many items may be in that product, eg if a product item includes three hats that is still a single product and will not be entitled to a free fourth hat.
8. Stock availability - If we do not have sufficient stock to add the free product(s) we reserve the right to substitute with a similar free product, in a similar category and of similar value.
[SUBJECT TO CHANGE]