* Beautiful round Australian aboriginal art design Christmas tree or other home display decoration or gift..
* Large size.
* Designed in Australia using art from Chernee Sutton, an aboriginal artist from Mt Isa, Queensland.
* Attractively boxed.
(DECORATIONS01)
Be The First To Review This Product!
Help other Souvenirs Australia Warehouse users shop smarter by writing reviews for products you have purchased.
Others Also Bought
BUNDAARR - BROWN KANGAROO DESIGN T-SHIRT
From AU $16.95
More From This Category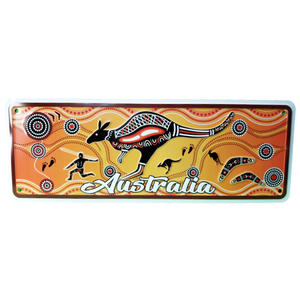 ORANGE ABORIGINAL ART KANGAROO NUMBER PLATE
AU $9.70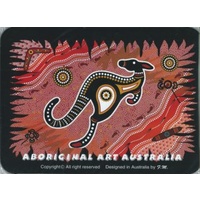 ABORIGINAL ART DESIGN MOUSE PAD
AU $5.95
AU $3.95
ABORIGINAL ART DESIGN METAL KEY CHAIN - IRAN
AU $2.95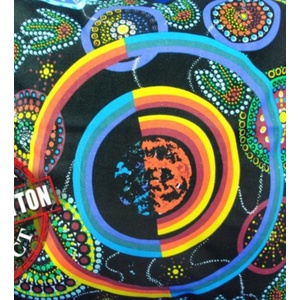 ABORIGINAL ART DESIGN CUSHION COVER
AU $6.95
HARDWOOD DIDGERIDOO FULL DOT - 60CM
AU $39.95
COASTER SET - ABORIGINAL ART NO.2
AU $9.95