Celebrate and WIN in September



DETAILS OF OUR SEPTEMBER 2018 PROMOTION
We are celebrating the launch of our fresh new mobile-friendly website and we want YOU to celebrate with us during September!
There are TWO WAYS to CELEBRATE and WIN...

1. Win a Fair Dinkum Ultimate Aussie Survival Pack valued at $299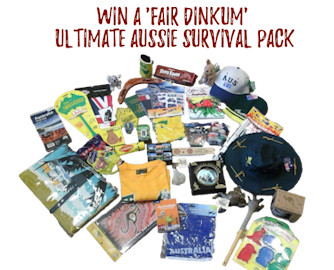 Every order received during September
has a chance to win a
'Fair Dinkum' Ultimate Aussie Survival Pack valued at $299!
There is no limit to the number of entries per person. The entries will be drawn from a traditional Aussie cork hat (well maybe...) and the winner will be contacted via email in early October and also announced here.
It's easy to enter, just place ANY ORDER on this website during September and you will automatically go into the draw.
GOOD LUCK!!
---
2. Win 50% Off Your Next Order (with a 1 in 10 chance!)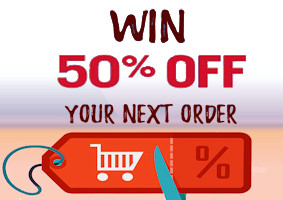 Also in September every shopper at SouvenirsAustralia.com will also have a 1 in 10 chance of winning a 50% discount voucher for their next order!
That's right, we will be giving this fantastic prize away to every tenth shopper in September!
And you will know immediately after confirming your order if you are a winner!
How? Just check your Invoice/Order Receipt Number (in the format SAWxxxxx).
If the last number is an '8' you are a winner!
We will confirm all winners via email and a list of winners will be placed here early in October.
Winners will be able to use the 50% discount voucher ONCE for any order placed between the 1st October 2018 and 31st December 2018 where they will receive 50% off the entire value of the order at the checkout!
Just think... half price off your entire order...your Christmas shopping sorted! You could buy the whole family some great Aussie souvenirs knowing you are saving a massive 50% off the entire order!
GOOD LUCK!!
---
WINNERS...
The winners will be notified by email and listed here in early October 2018... good luck!