Media
Video
TOP 10 AUSSIE SOUVENIRS
Top 10 Aussie Souvenirs – with Some Surprising Inclusions
Souvenirs Australia Warehouse has created a video to provide a humorous look at their best selling Australian souvenirs.
Who would have thought that kangaroo scrotums and cane toads would make top selling souvenirs?
Sydney, NSW Australia (PRWEB) February 21, 2015
Leading online Australian souvenir retailer SouvenirsAustralia.com (Souvenirs Australia Warehouse) decided to investigate their recent sales from both Australian and international customers and announce a list of the Top 10 Aussie Souvenirs.
There are hundreds of different Australian souvenirs currently on the market. While many people are probably familiar with plush koalas, boomerangs, T-shirts and the like, in recent years there has been an increasing demand for products that are a little different and unique and/or with an added touch of Aussie style humour.
Yes, the koalas and boomerangs do make the list but it's some of the others that are sure to surprise and make many people laugh. I'm talking souvenirs made from kangaroo scrotums, cane toads and kangaroo paws – no kidding!
The best way to introduce the list was to make a short video. Souvenirs Australia.com asked popular Australian ventriloquist and comedian, Darren Carr to provide a humorous look at the souvenirs.
Check it out now to see which Aussie souvenir takes the top position.
The video can also be viewed at:-
https://www.youtube.com/watch?v=Z01yqClmRuo
---
Radio
THE 2UE BIG PITCH!
Dicko and Sarah Battle it out on a radio promo for Souvenirs Australia Warehouse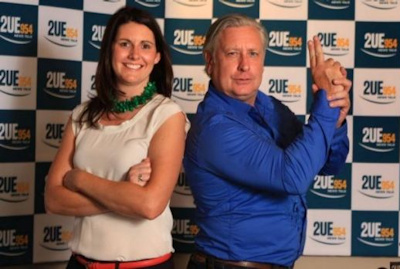 In April 2013, Souvenirs Australia Warehouse was selected by Radio Station 2UE to participate in their small business promotion.
As part of their Big Pitch promotion Dicko (Ian Dickson) and Sarah Morice from the 2UE breakfast show each prepared a radio ad promoting the business. As the business owner, Peter Byron was asked to listen to both ads and choose his preferred one. They both did a great job but in the end Peter chose Dicko's ad as the winner. Despite the rather un-Aussie accent Peter was impressed with the clever association with the classic Peter Allen tune 'I Still Call Australia Home'.
Thank you very much to Radio 2UE.
MIX 106.5 FREE AD FRIDAY
Souvenirs Australia gets the Waltzing Matilda treatment from Rosso.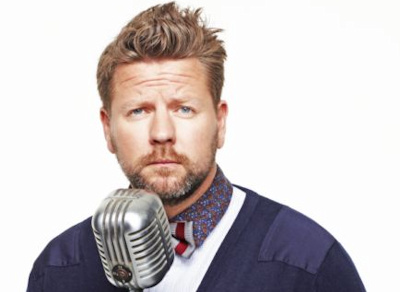 Also in April 2013, Souvenirs Australia Warehouse was selected to participate in the Mix 106.5 small business promotion.
Rosso (Tim Ross) from Mix 106.5 offered a 'Free Ad Friday' promotion for small businesses and he recorded a creative promo for Souvenirs Australia Warehouse to the background music of 'Waltzing Matilda'.
Peter Byron is introduced to the audience as the owner of the business, but no introduction is necessary onvce Rosso unveils his musical endorsement of the unique souvenirs available at Souvenirs Australia Warehouse!
Many thanks to Mix 106.5.
---